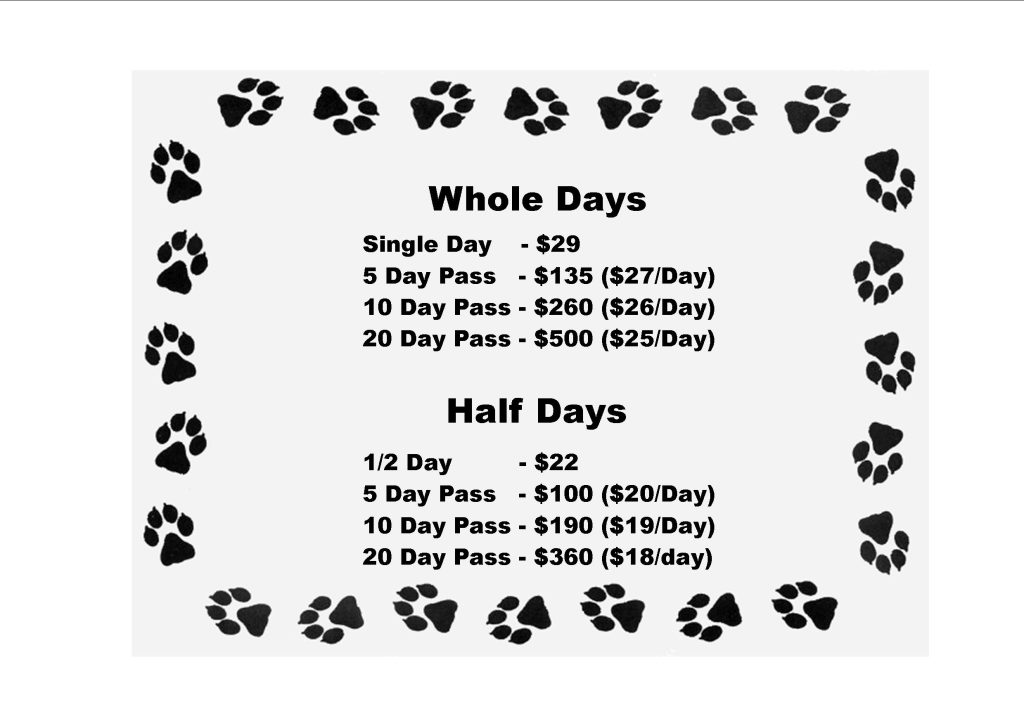 **ALL MULTI-DAY PASSES EXPIRE AFTER 6 MONTHS OF PURCHASE – NO PASS REFUNDS**
A Registration Form Must Be Filled Out For Each Dawg and Submitted
              Immunizations must be up to date, including Bordatella
Daycare For All Dawgs Is Subject To Dawg Evaluation and Ongoing Behavior
          All Dogs must be leashed when entering/leaving the property!
Daycare Hours Are Monday Through Friday From 7am to 6:30pm.
Closed For Daycare Saturdays and Sundays.
$1.00 charge per minute after 6:30pm. Dog will be boarded after 6:45pm with a extra $20 charge.
                Aggressive dogs are not welcome and will be asked to be picked up.
   Half Days Are For Any 5 Consecutive Hours
                                         Doggie cam runs from 9am to 5pm during daycare hours